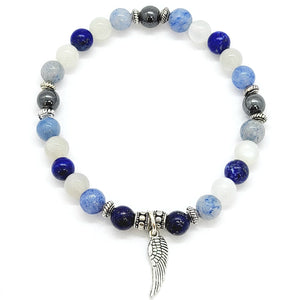 WITCHAMAKIN
ZADKIEL
Regular price
$25.00
$0.00
This bracelet was designed for Archangel Zadkiel.
Zadkiel is the Angel of Compassion and Forgiveness. He helps you forgive others as well as yourself by helping you let go of judgement. He brings emotional healing to you and improves memory especially with important information. 
The stones used in this piece are Hematite, Lapis Lazuli, Blue Aventurine and Moonstone .
***For an in-depth meaning of each gemstone - please visit our Gemstone Index***
---
More from this collection